Malastrana, traditional Czech beer
Traditional Czech beer means high quality. Whether you are enjoying a beer manufactured with the traditional Czech method, like the Original Pils, or savouring the special beer, produced with blossoming hop, Malastrana offers products that hold a centuries-old brewing knowledge that has evolved in the unique atmospheres of an extraordinary land of Bohemia.
Traditional
Malastrana Original Pils
The quintessential expression of Czech beers: a real speciality with the typical bitter aftertaste of Pils. It represents the perfect brewing tradition using floral Saaz hop, malt and the clearest water.
4,7%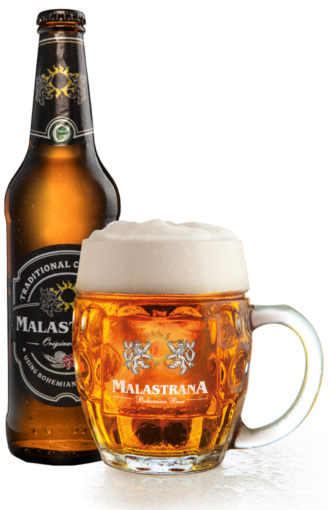 Traditional
Malastrana Dark
This beer is produced according to a special recipe, which uses various types of malt, clear water from artesian wells, first rate hops and roasted barley.
The result is a magic combination of flavours with a characteristic bitter taste.
4,7 %