Malastrana, traditional Czech beer
Traditional Czech beer means high quality. Whether you are enjoying a beer manufactured with the traditional Czech method, like the Original Pils, or savouring the special beer, produced with blossoming hop, Malastrana offers products that hold a centuries-old brewing knowledge that has evolved in the unique atmospheres of an extraordinary land of Bohemia.
Traditional
Malastrana Original Pils
The quintessential expression of Czech beers: a real speciality with the typical bitter aftertaste of Pils. It represents the perfect brewing tradition using floral Saaz hop, malt and the clearest water.
4,7%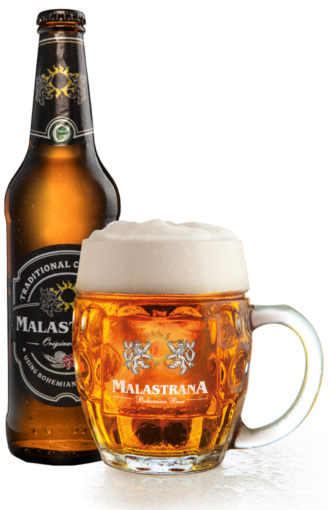 Traditional
Malastrana Dark
This beer is produced according to a special recipe, which uses various types of malt, clear water from artesian wells, first rate hops and roasted barley.
The result is a magic combination of flavours with a characteristic bitter taste.
4,7 %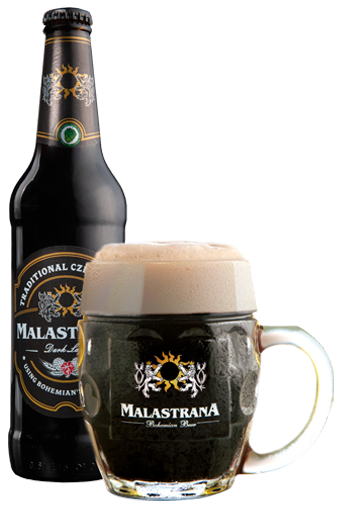 Traditional
Malastrana Unfiltered
Malastrana unfiltered is a full bodied and refreshing pure unfiltered beer without addition of yeast, 100% Saaz and no extracts. Malastrana unfiltered is produced during harvest with hops in full bloom. Triple decoction, ten days of fermentation in open tanks, six weeks of maturation in horizontal tanks: Malastrana unfiltered respects the strictest production disciplinary.
4,7%