MALASTRANA venne fondata nel 2005, grazie alla passione di un giovane imprenditore per la cultura birraia Ceca, nel periodo in cui tale arte brassicola era minimamente conosciuta e scarsamente esportata. Il progetto trovò l'interesse di un amico e storico distributore ed insieme, crebbero il marchio nel mercato Internazionale, rimanendo fedeli al principio della sua esistenza: prodotti della miglior qualità, ottenuti seguendo l'originale metodo Ceco e nel rispetto delle tradizioni locali.
Traditional
Malastrana Original Pils
The quintessential expression of Czech beers: a real speciality with the typical bitter aftertaste of Pils. It represents the perfect brewing tradition using floral Saaz hop, malt and the clearest water.
4,7%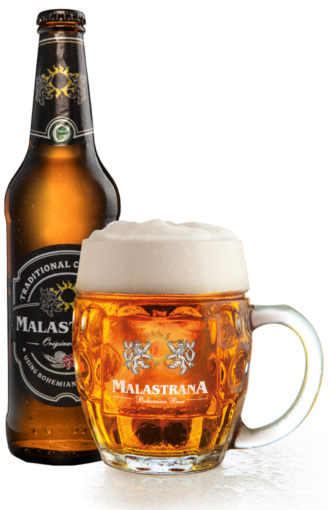 Traditional
Malastrana Dark
This beer is produced according to a special recipe, which uses various types of malt, clear water from artesian wells, first rate hops and roasted barley.
The result is a magic combination of flavours with a characteristic bitter taste.
4,7 %