MALASTRANA venne fondata nel 2005, grazie alla passione di un giovane imprenditore per la cultura birraia Ceca, nel periodo in cui tale arte brassicola era minimamente conosciuta e scarsamente esportata. Il progetto trovò l'interesse di un amico e storico distributore ed insieme, crebbero il marchio nel mercato Internazionale, rimanendo fedeli al principio della sua esistenza: prodotti della miglior qualità, ottenuti seguendo l'originale metodo Ceco e nel rispetto delle tradizioni locali.
Special recipes
Malastrana Unfiltered
Malastrana unfiltered is a full bodied and refreshing pure unfiltered beer without addition of yeast, 100% Saaz and no extracts. Malastrana unfiltered is produced during harvest with hops in full bloom. Triple decoction, ten days of fermentation in open tanks, six weeks of maturation in horizontal tanks: Malastrana unfiltered respects the strictest production disciplinary.
4,7%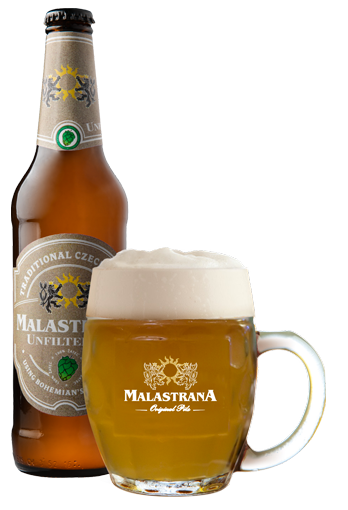 Special recipes
Malastrana Hops Flower
A strong and special hopped beer, brewed with Saaz hop cones. Its taste is the result of a slow dry hopping. This beer has a full and strong body with an unforgettable aroma.
On the label: the John Lennon wall of Mala Strana.
6,0%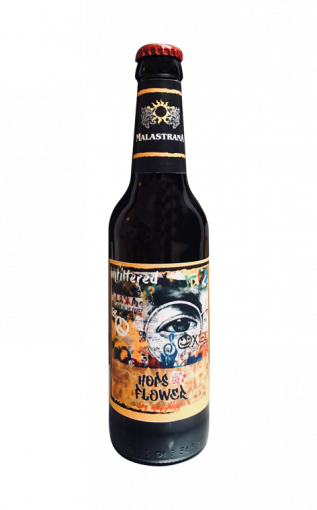 Special recipes
Malastrana Lucky Drop
Malastrana Lucky Drop follows the Czech tradition of brewing the "green beer" in Spring at Easter. This beer features an exclusive color, achieved with the addition of natural food colorants to the classic Bohemian Original Pils recipe.
4,7%