Malastrana, traditional Czech beer
Traditional Czech beer means high quality. Whether you are enjoying a beer manufactured with the traditional Czech method, like the Original Pils, or savouring the special beer, produced with blossoming hop, Malastrana offers products that hold a centuries-old brewing knowledge that has evolved in the unique atmospheres of an extraordinary land of Bohemia.
Over Czech Culture
Malastrana Imperial Pils
The typical feautures of Bohemian Pils, intense hopping, golden color and persistent foam, perfectly blend with caramel notes and the warmth is given the hight alcohol content.
Malastrana Imperial Pils is an extraordinary experience.
8,0 %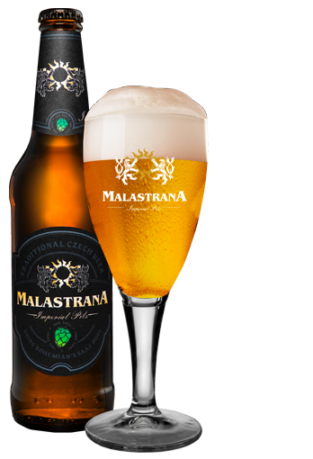 Over Czech Culture
Malastrana Bock
Ruby red highlights, a dense creamy head and a full, structured body.
A special malts composition gives the palate refined sensation of honey, caramel and nuts.
7,5%