MALASTRANA venne fondata nel 2005, grazie alla passione di un giovane imprenditore per la cultura birraia Ceca, nel periodo in cui tale arte brassicola era minimamente conosciuta e scarsamente esportata. Il progetto trovò l'interesse di un amico e storico distributore ed insieme, crebbero il marchio nel mercato Internazionale, rimanendo fedeli al principio della sua esistenza: prodotti della miglior qualità, ottenuti seguendo l'originale metodo Ceco e nel rispetto delle tradizioni locali.
Over Czech Culture
Malastrana Imperial Pils
The typical feautures of Bohemian Pils, intense hopping, golden color and persistent foam, perfectly blend with caramel notes and the warmth is given the hight alcohol content.
Malastrana Imperial Pils is an extraordinary experience.
8,0 %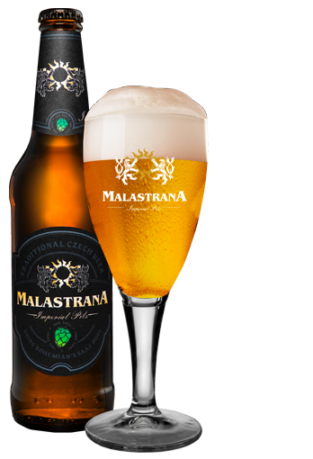 Over Czech Culture
Malastrana Bock
Ruby red highlights, a dense creamy head and a full, structured body.
A special malts composition gives the palate refined sensation of honey, caramel and nuts.
7,5%